---
---
---
---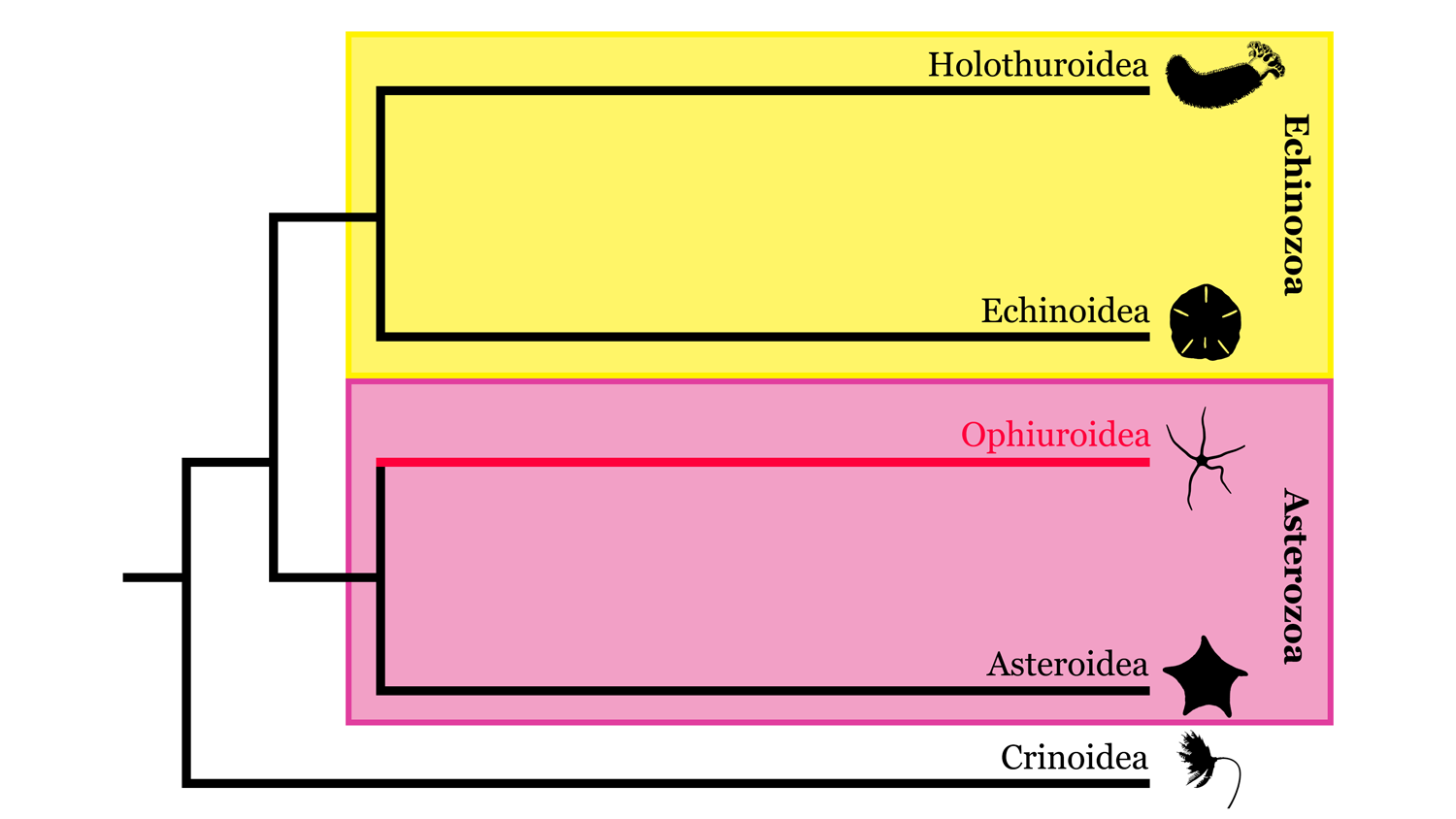 ---
---
---
---
---
---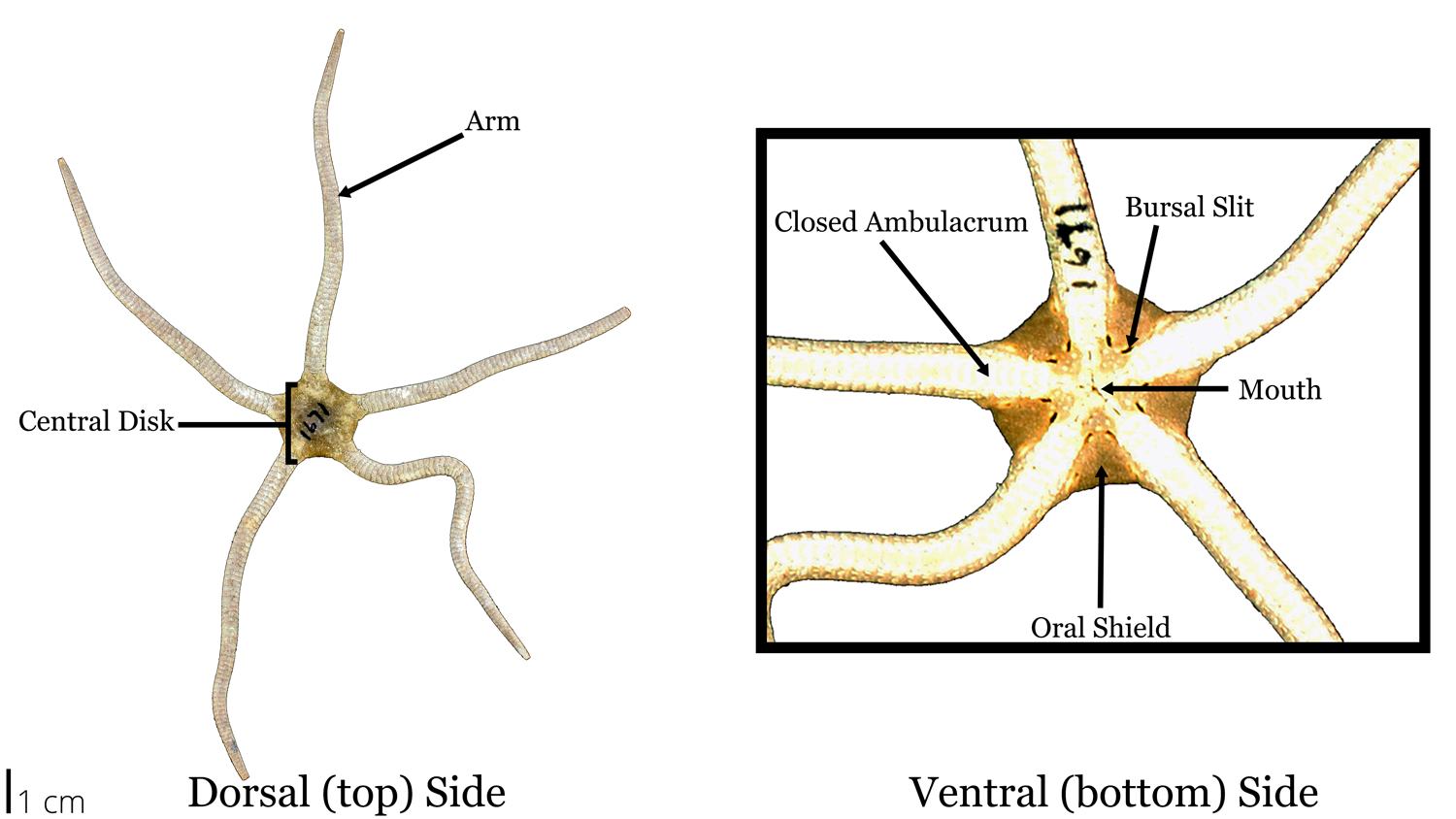 ---
---
---
---
---
---
---
---
---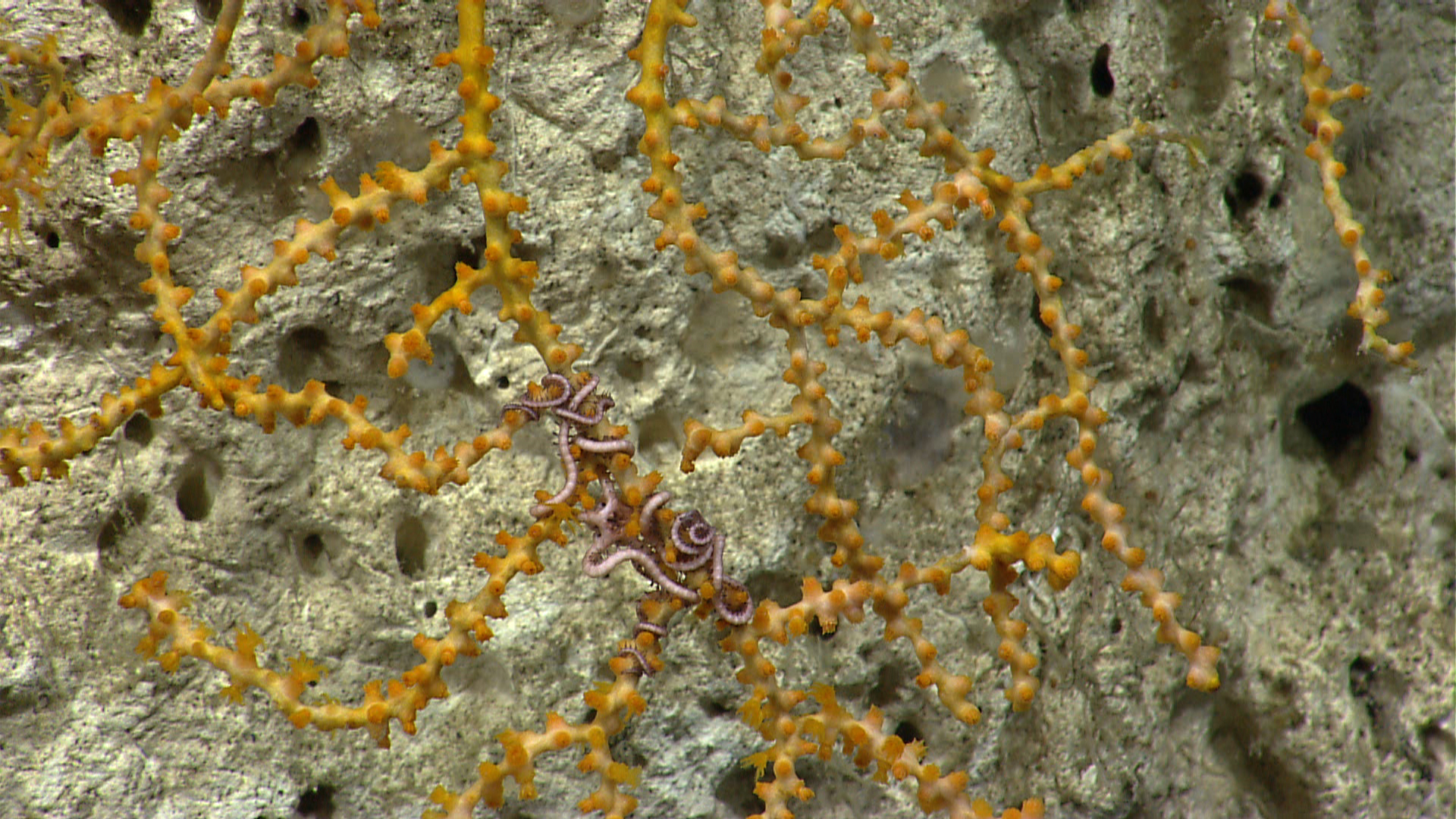 ---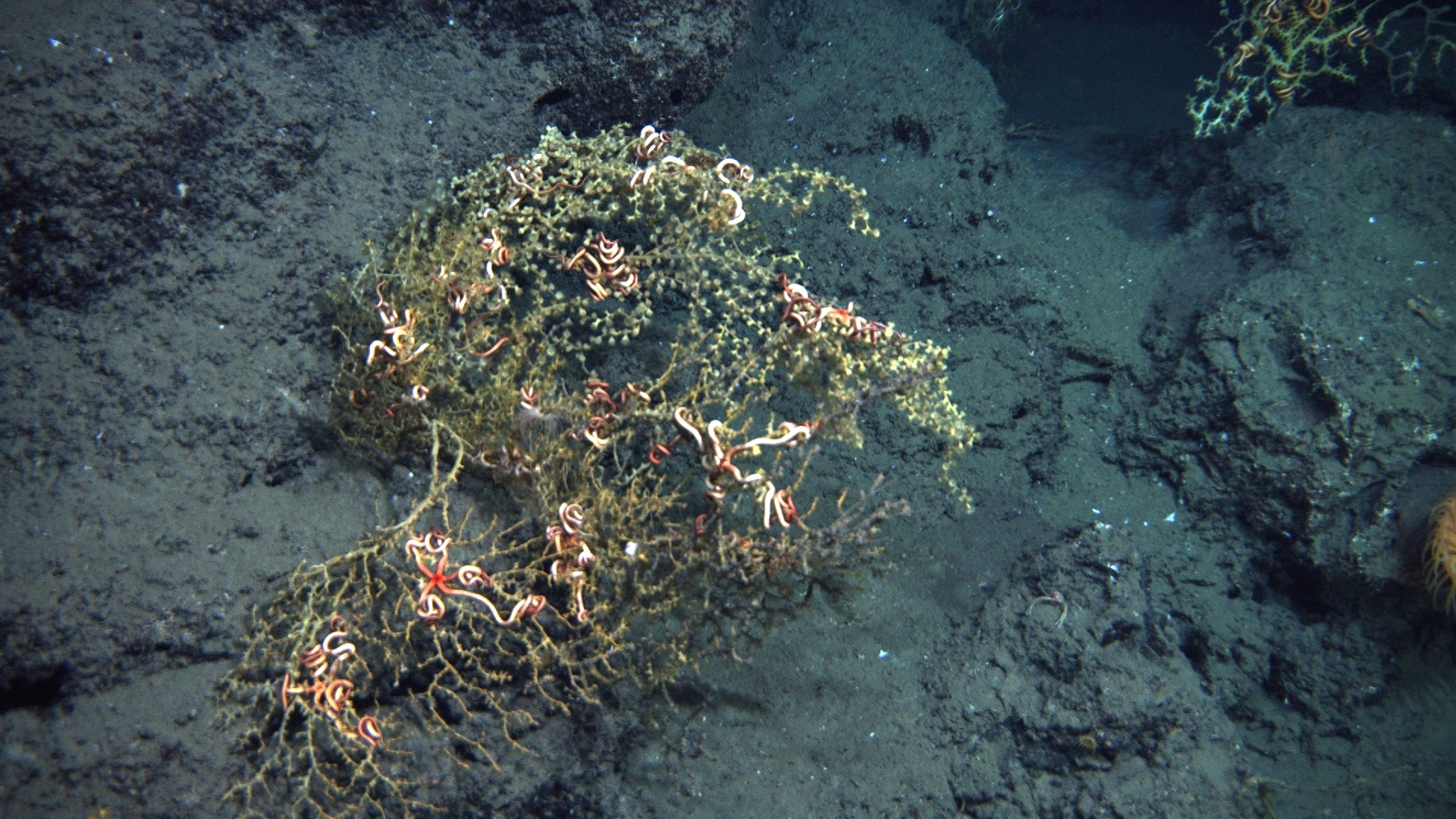 ---
---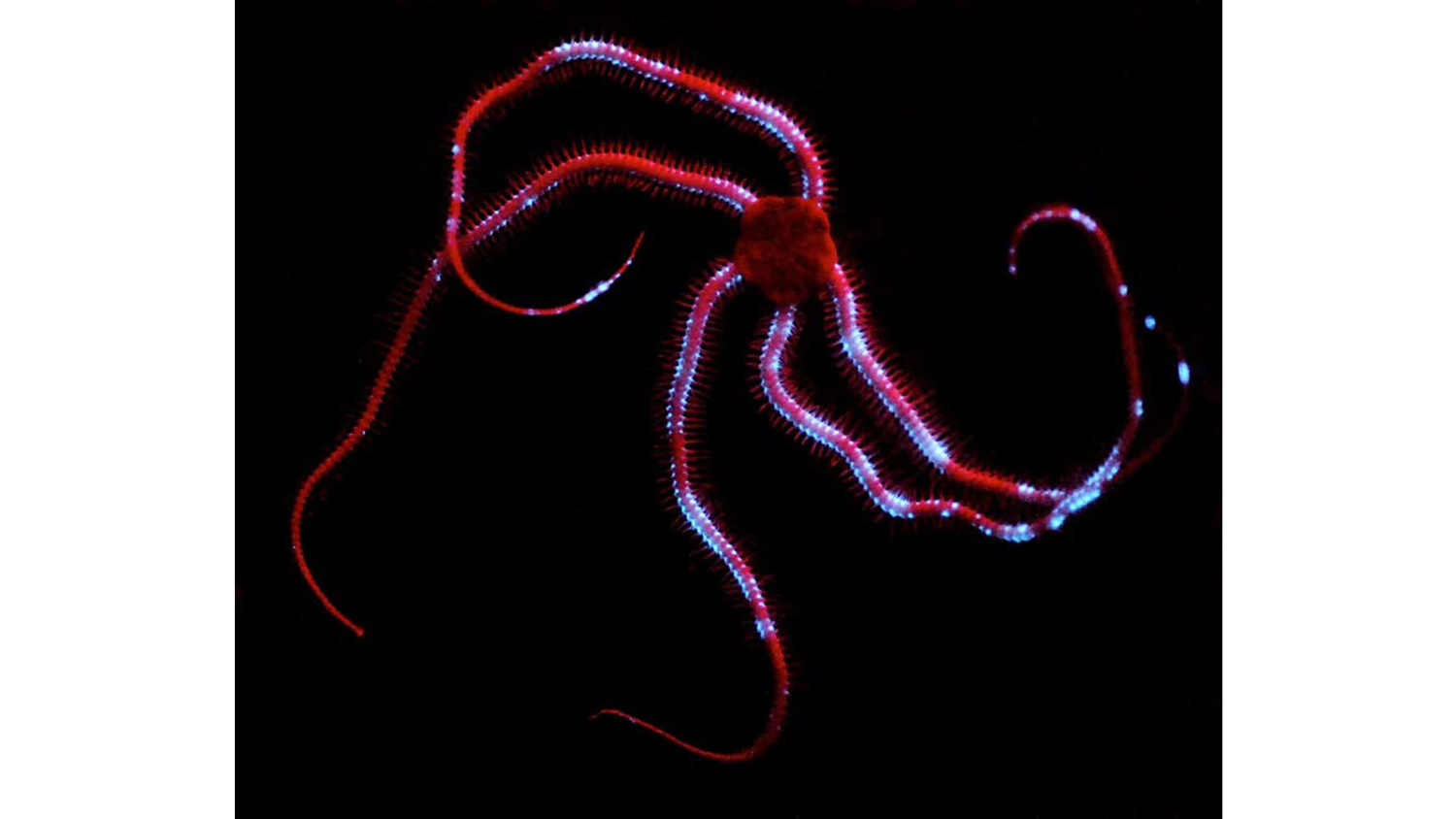 ---
---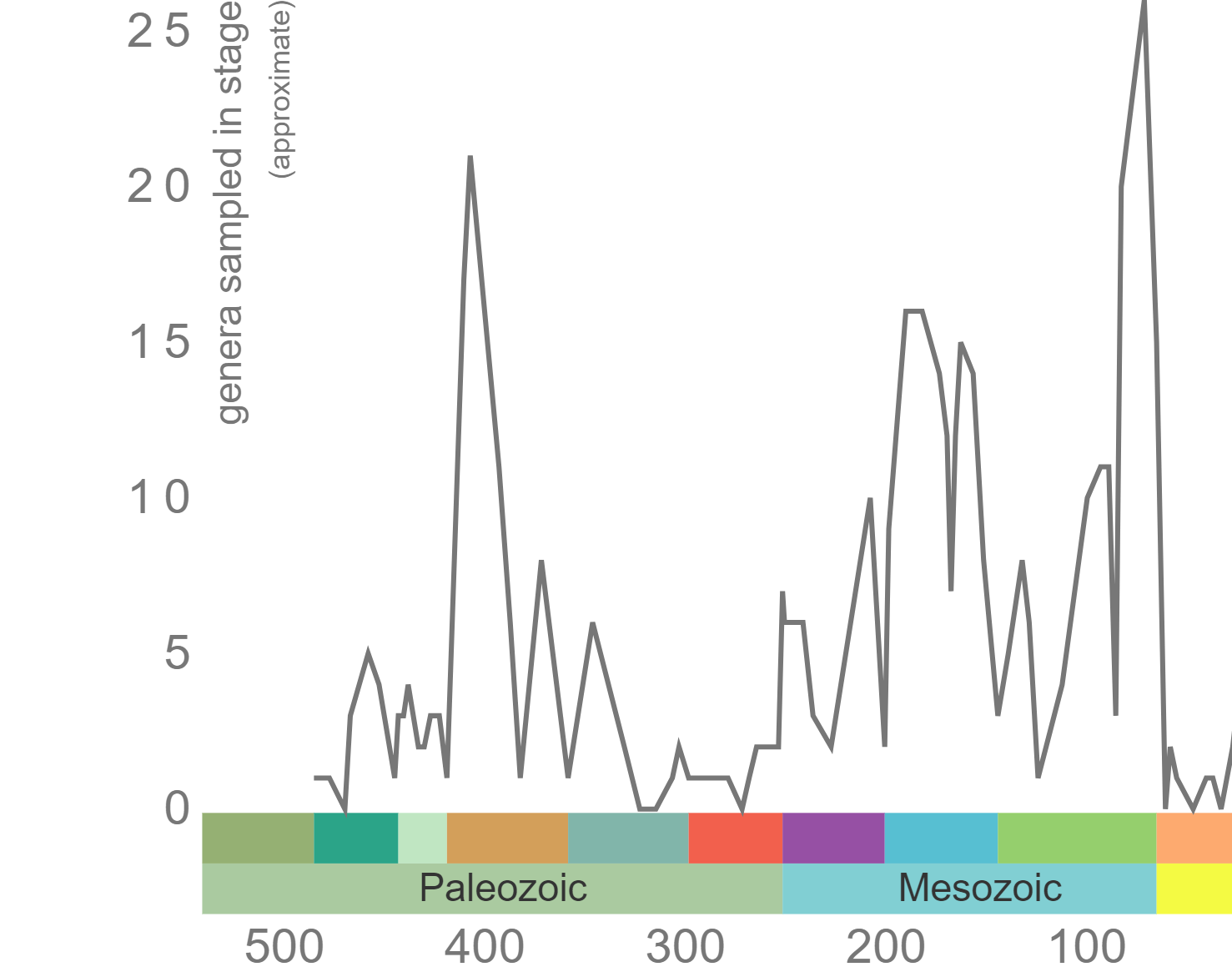 ---
---
---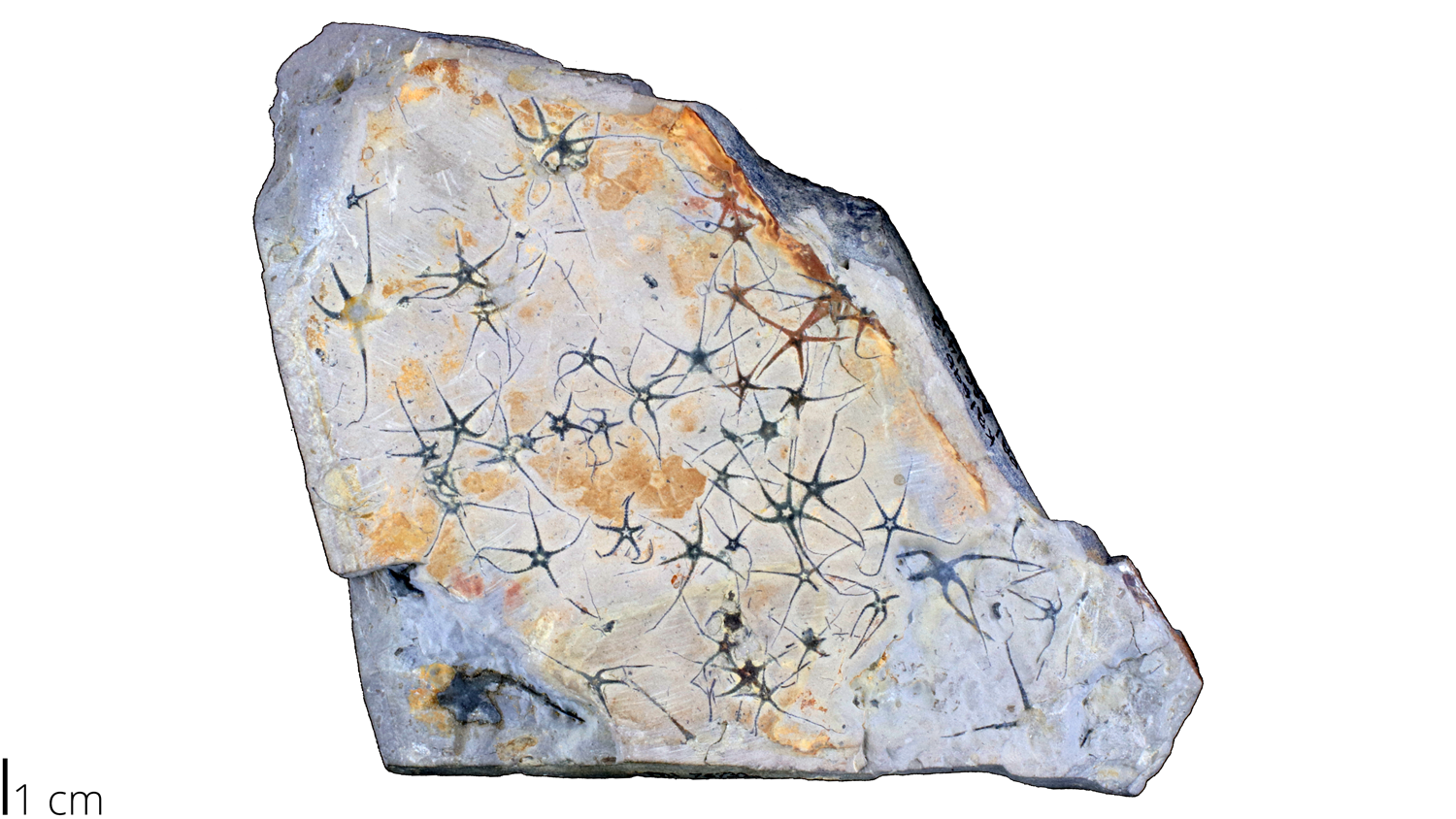 ---
---
---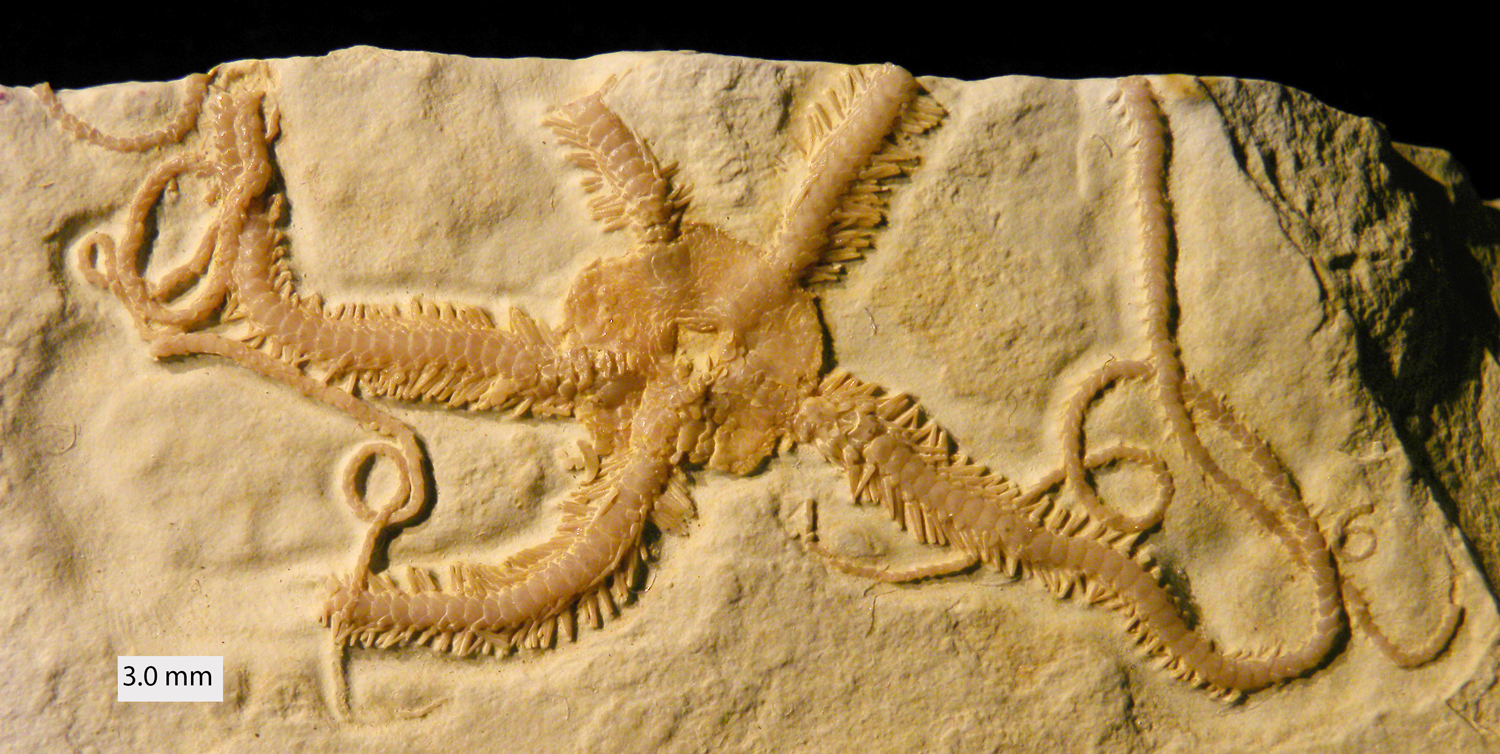 ---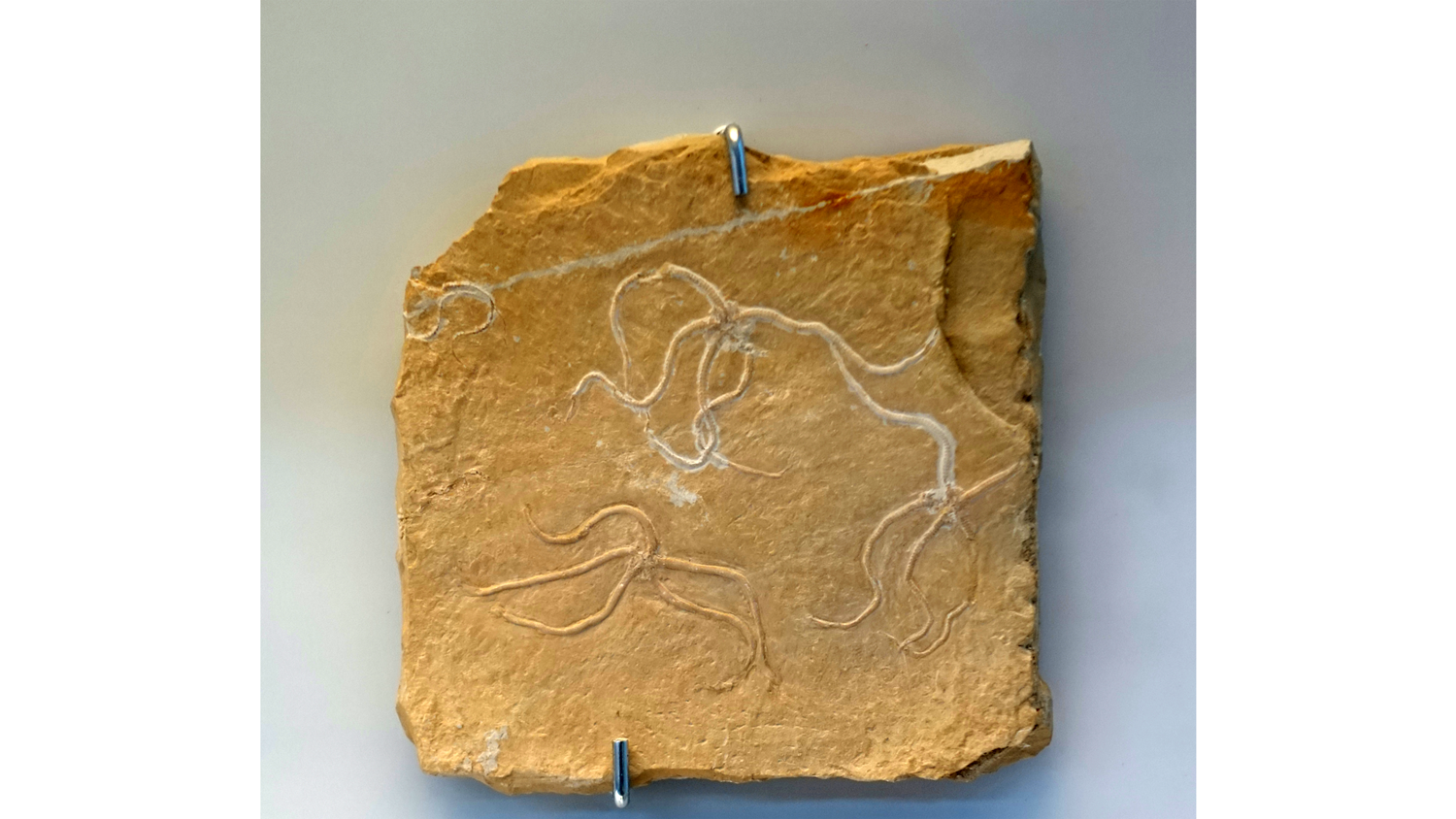 ---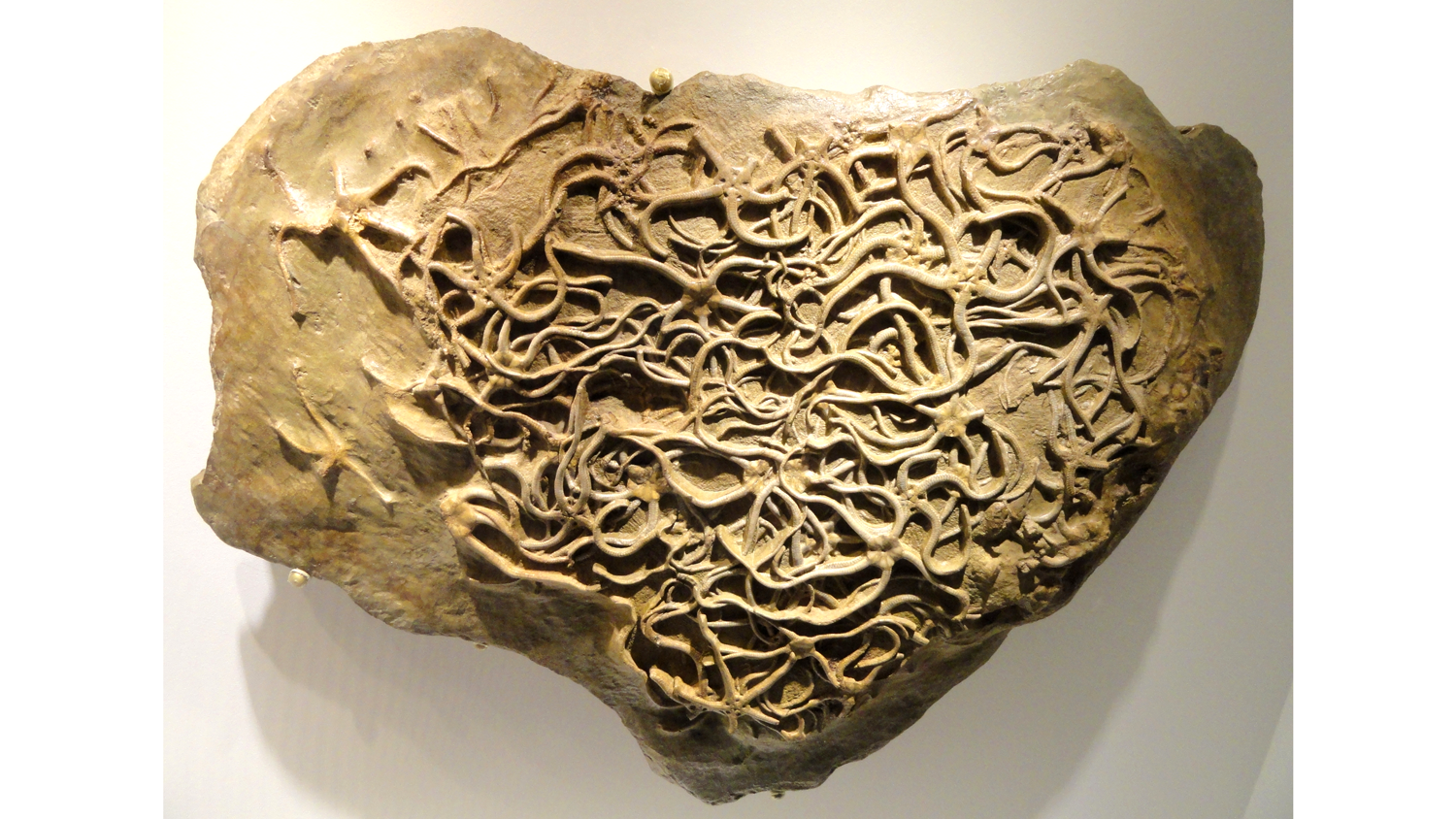 References and further reading:
Boardman, R.S., Cheetham, A.H., and Rowell, A.J. 1987. Fossil Invertebrates. Blackwell Scientific Publications. 713 pp.
Delroisse J, Ullrich-Lu¨ter E, Blaue S, Ortega-Martinez O, Eeckhaut I, Flammang P, Mallefet J. 2017. A puzzling homology: a brittle star using a putative cnidarian-type luciferase for bioluminescence. Open Biol., 7: 160300. http://dx.doi.org/10.1098/rsob.160300
Dupont, S. Mallefet, J., and Dewael, Y. 2001. Natural bioluminescence as a genetic marker for ophiuroid species. Belg. J. Zool., 131 (Supplement 2): 89-94.
Hall, D. 2017. A Brittle Star May be a Coral's Best Friend. https://ocean.si.edu/ocean-life/invertebrates/brittle-star-may-be-corals-best-friend
Hunter, A.W., and McNamara, K.J. 2017. Prolonged co-existence of 'archaic' and 'modern' Palaeozoic ophiuroids – evidence from the early Permian, Southern Carnarvon Basin, Western Australia. Journal of Systematic Paleontology, 16(11), p. 891-907.
Jones, A. and Mallefet, J. 2013. Why do brittle stars emit light? Behavioural and evolutionary approaches of bioluminescence. Cali. Biol. Mar., 54: 729-734.
Kroh, A., 2004. First fossil record of the family Euryalidae (Echinodermata: Ophiuroidea) from the Middle Miocene of the central Mediterranean. In: Heinzeller, T., Nebelsick, J.H. (Eds.), Echinoderms. Proceedings of the 11th International Echinoderm Conference, Munich/Germany/6–10 October 2003. Taylor & Francis, London, pp. 447–452
Nichols, D., 1967. Echinoderms. Hutchinson University Library, London.
Stöhr S, O'Hara TD, Thuy B (2012) Global Diversity of Brittle Stars (Echinodermata: Ophiuroidea). PLoS ONE 7(3): e31940. https://doi.org/10.1371/journal.pone.0031940
Usage

Unless otherwise indicated, the written and visual content on this page is licensed under a Creative Commons Attribution-NonCommercial-ShareAlike 4.0 International License. This page was written by Jaleigh Q. Pier. See captions of individual images for attributions. See original source material for licenses associated with video and/or 3D model content.