---
---
---
---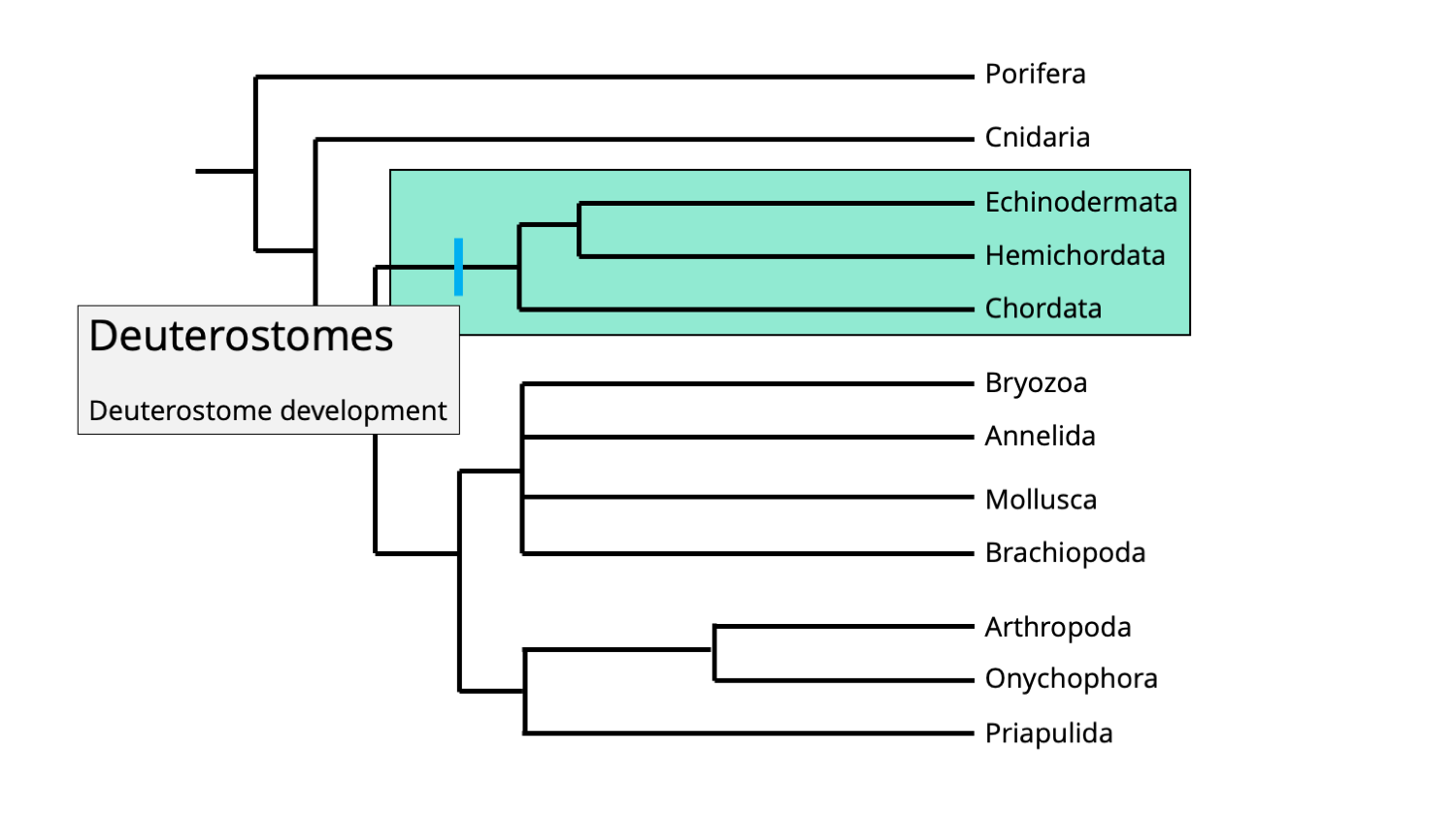 ---
---
---
---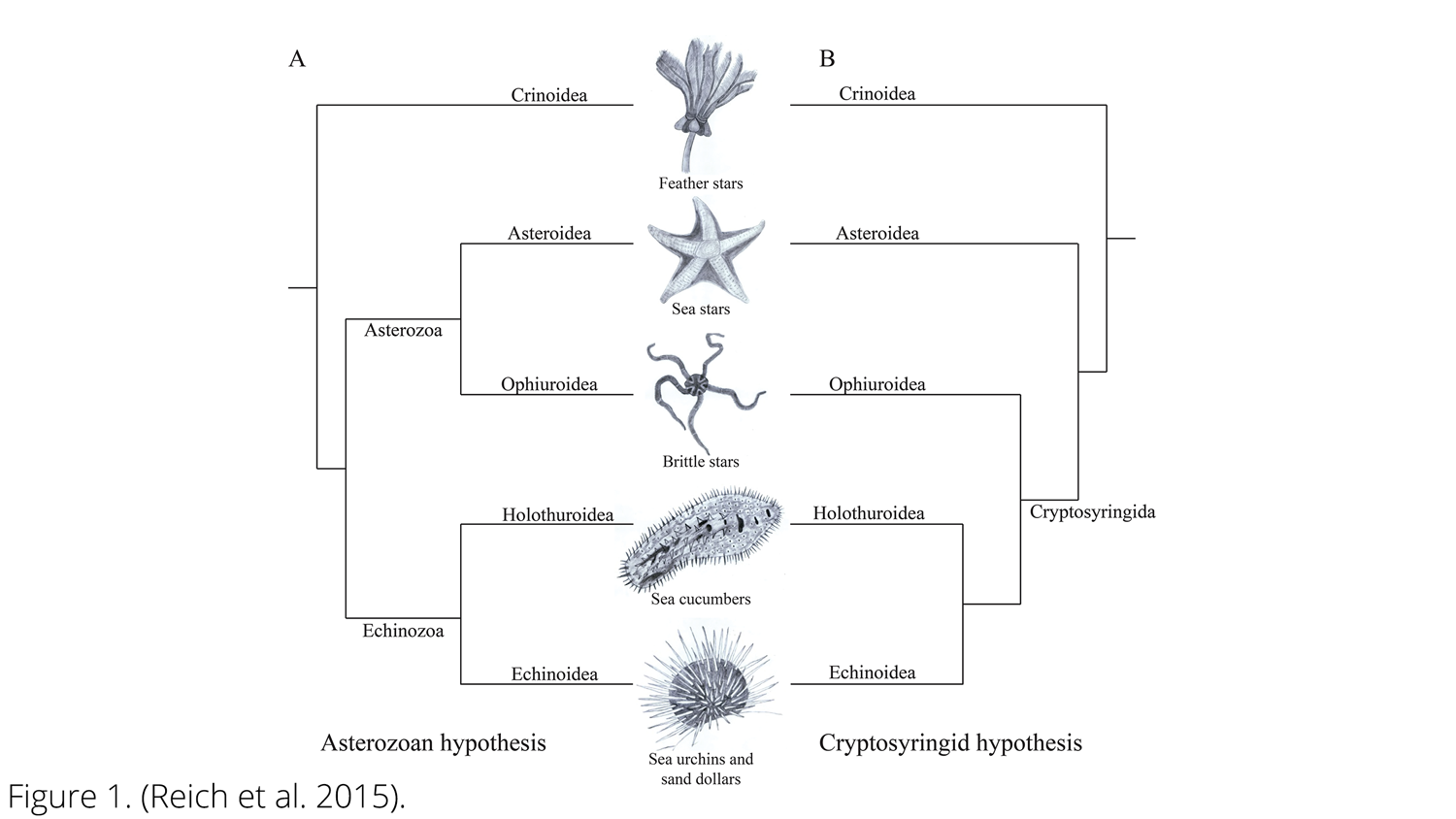 ---
---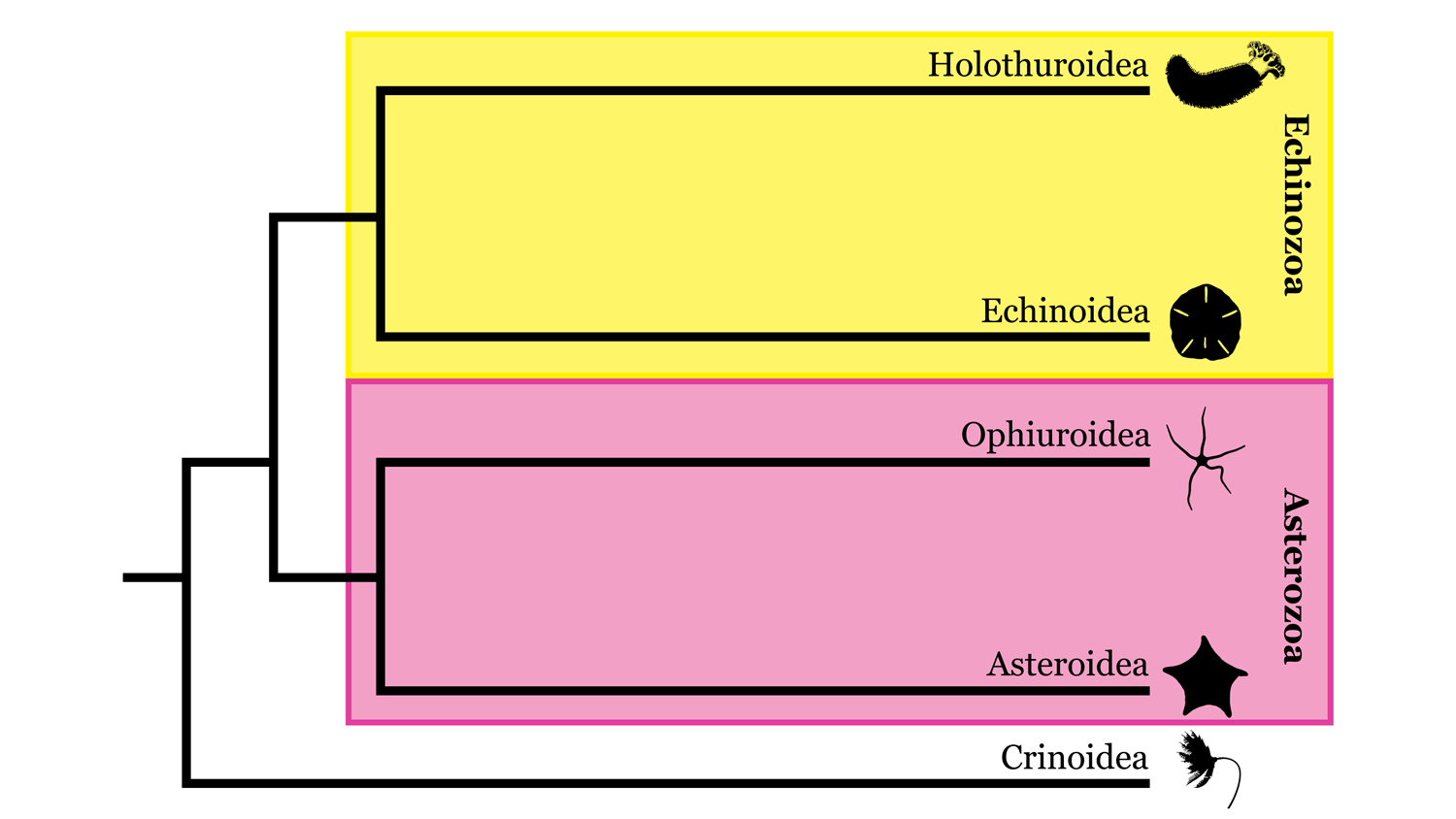 ---
---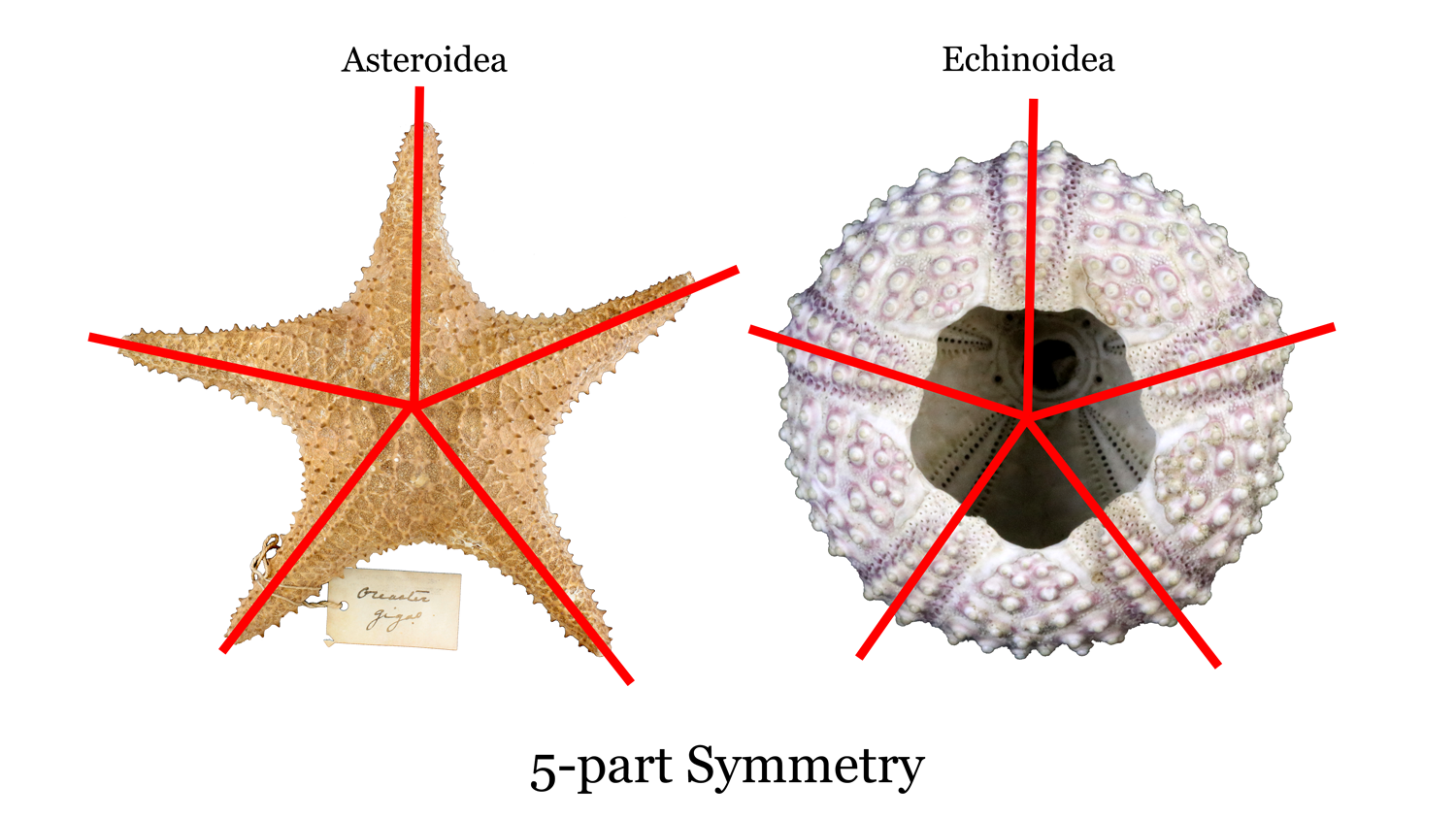 ---
---
---
---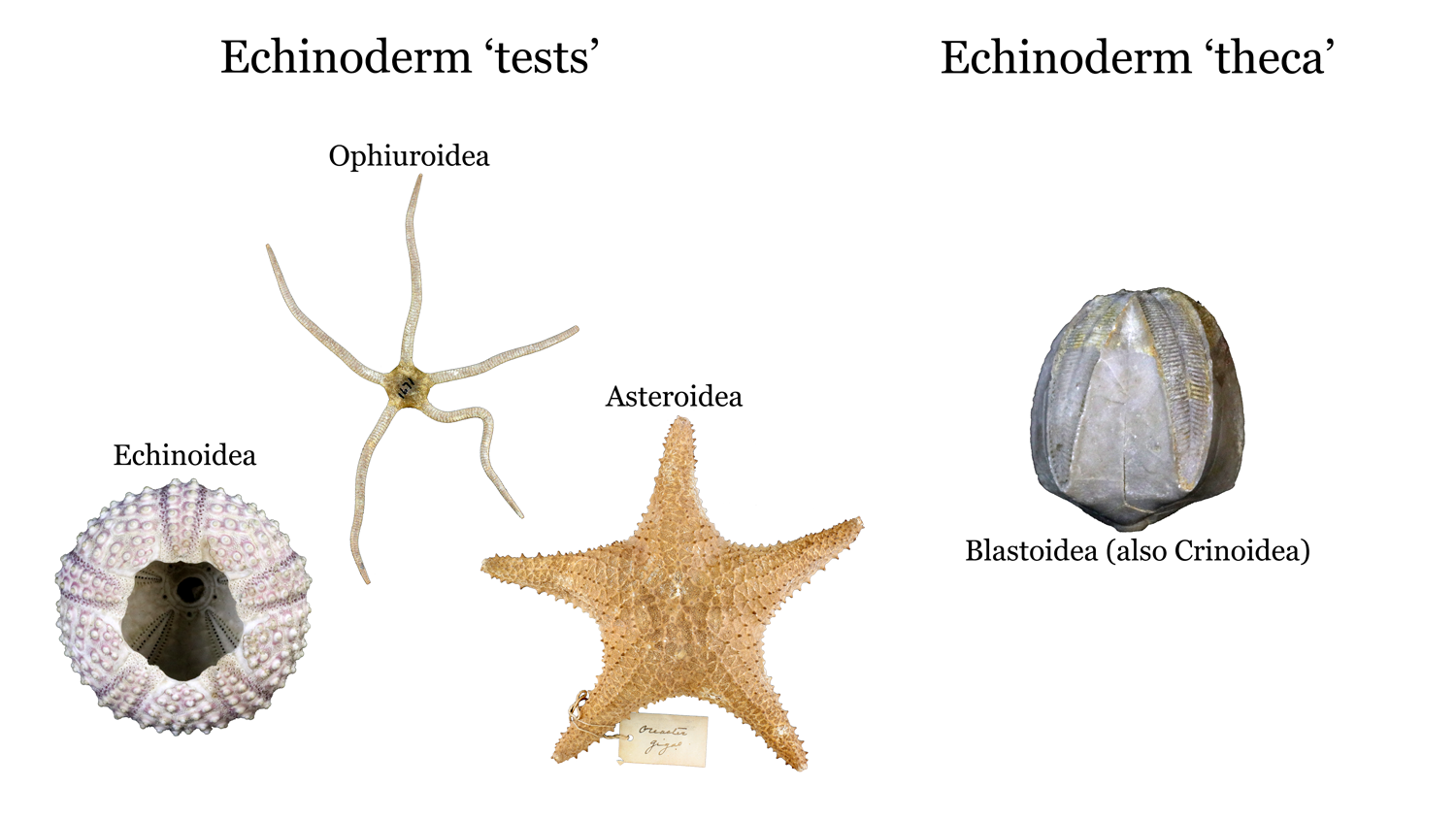 ---
---
---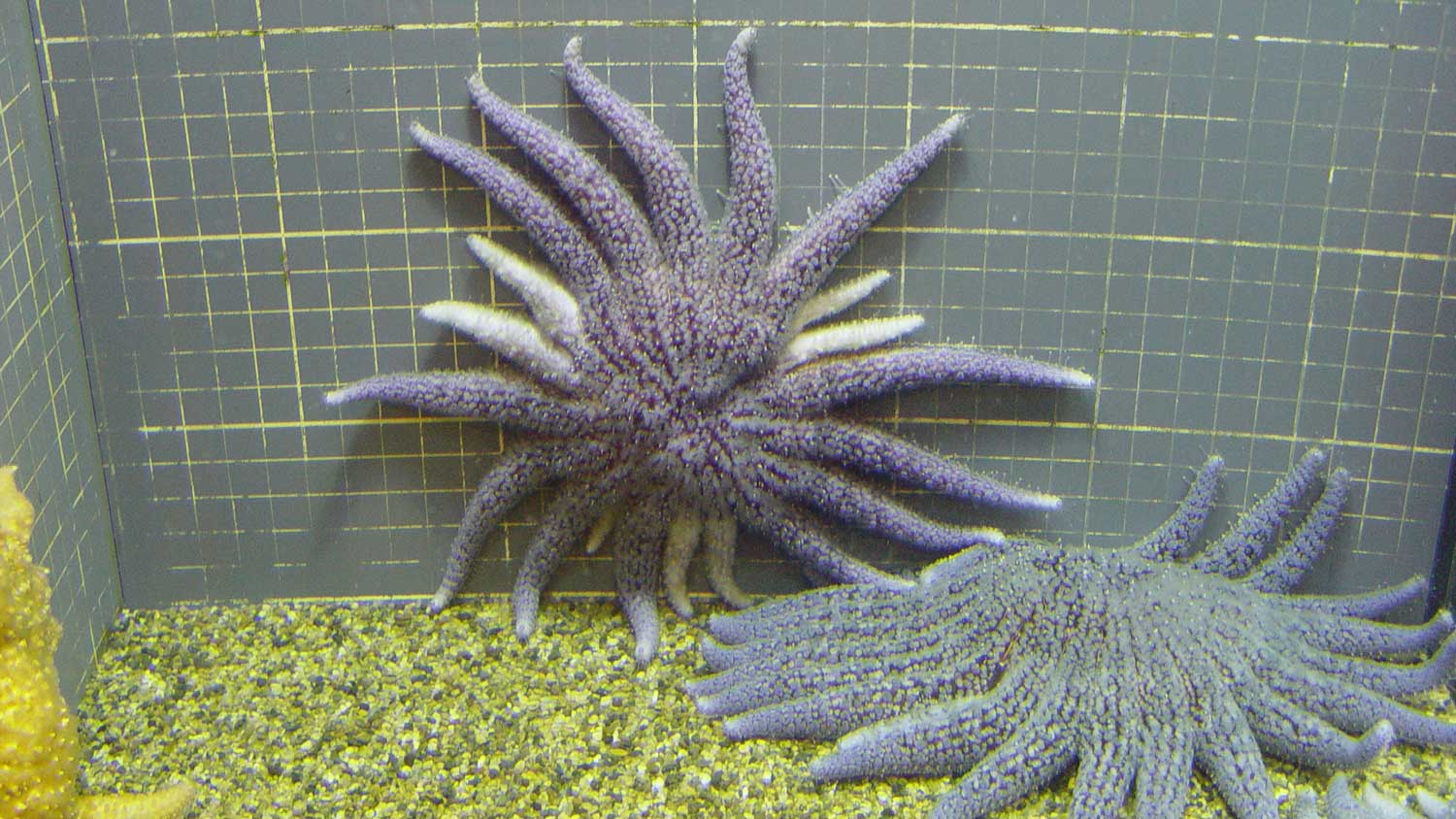 ---
---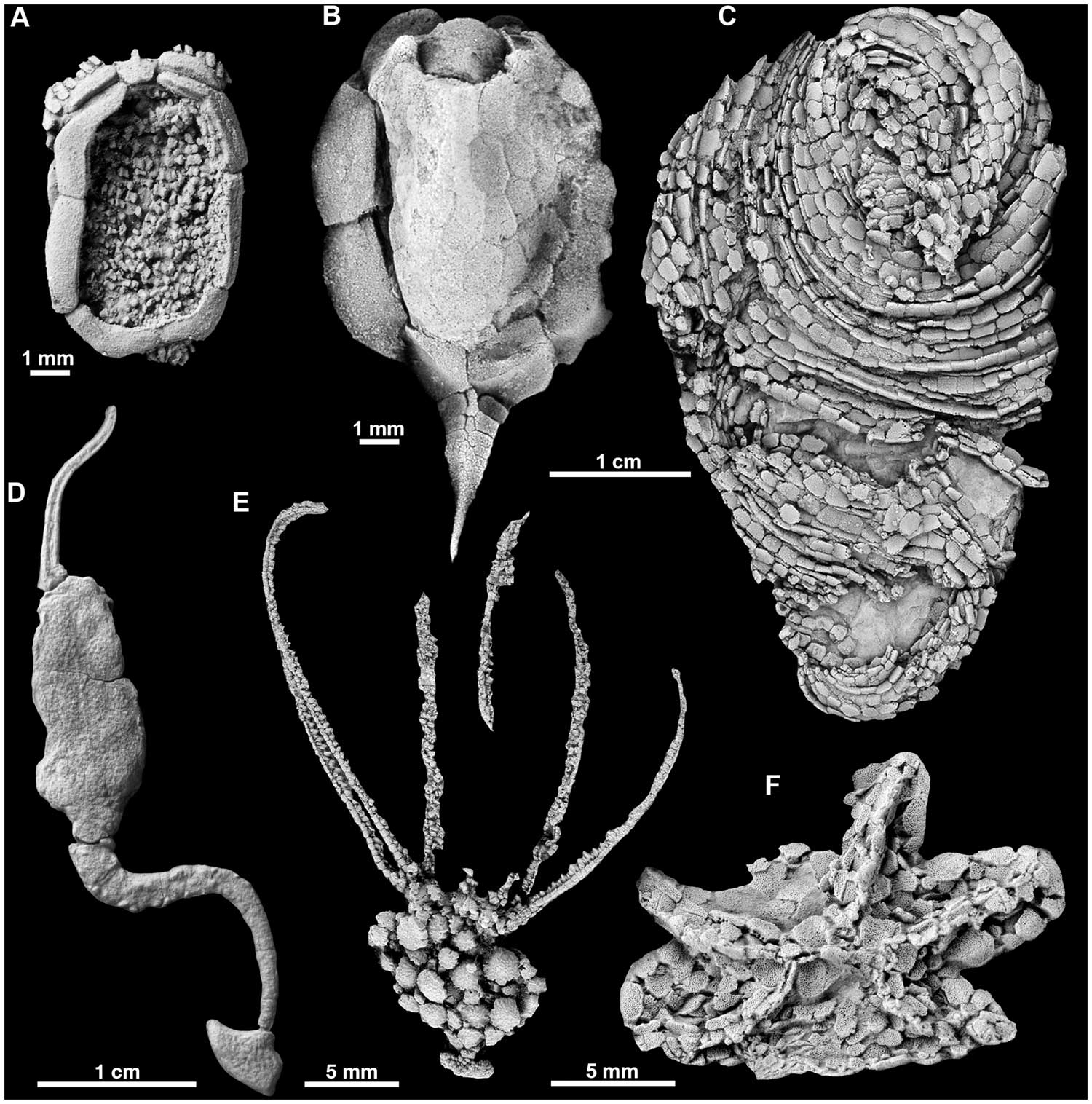 ---
---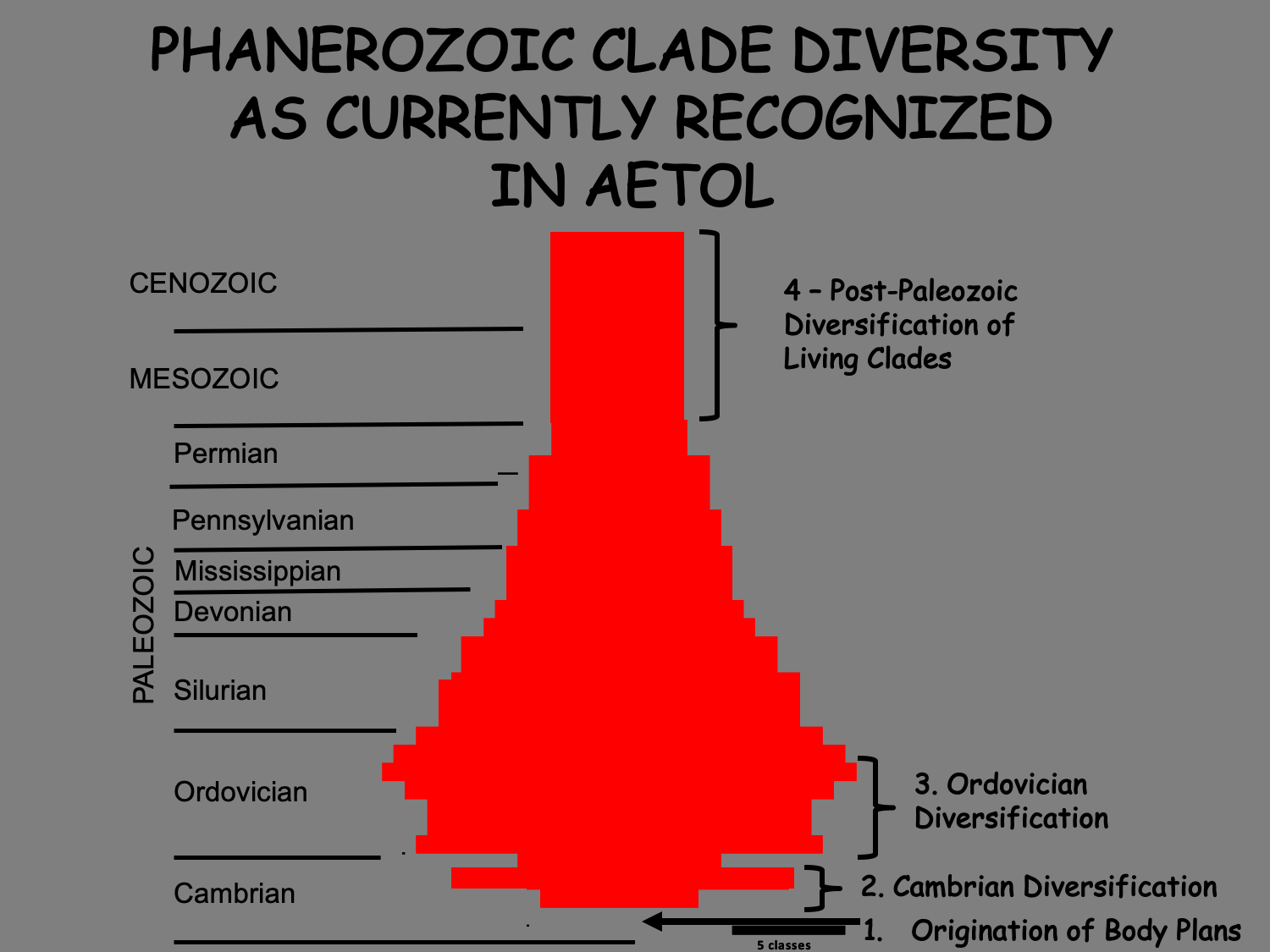 ---
---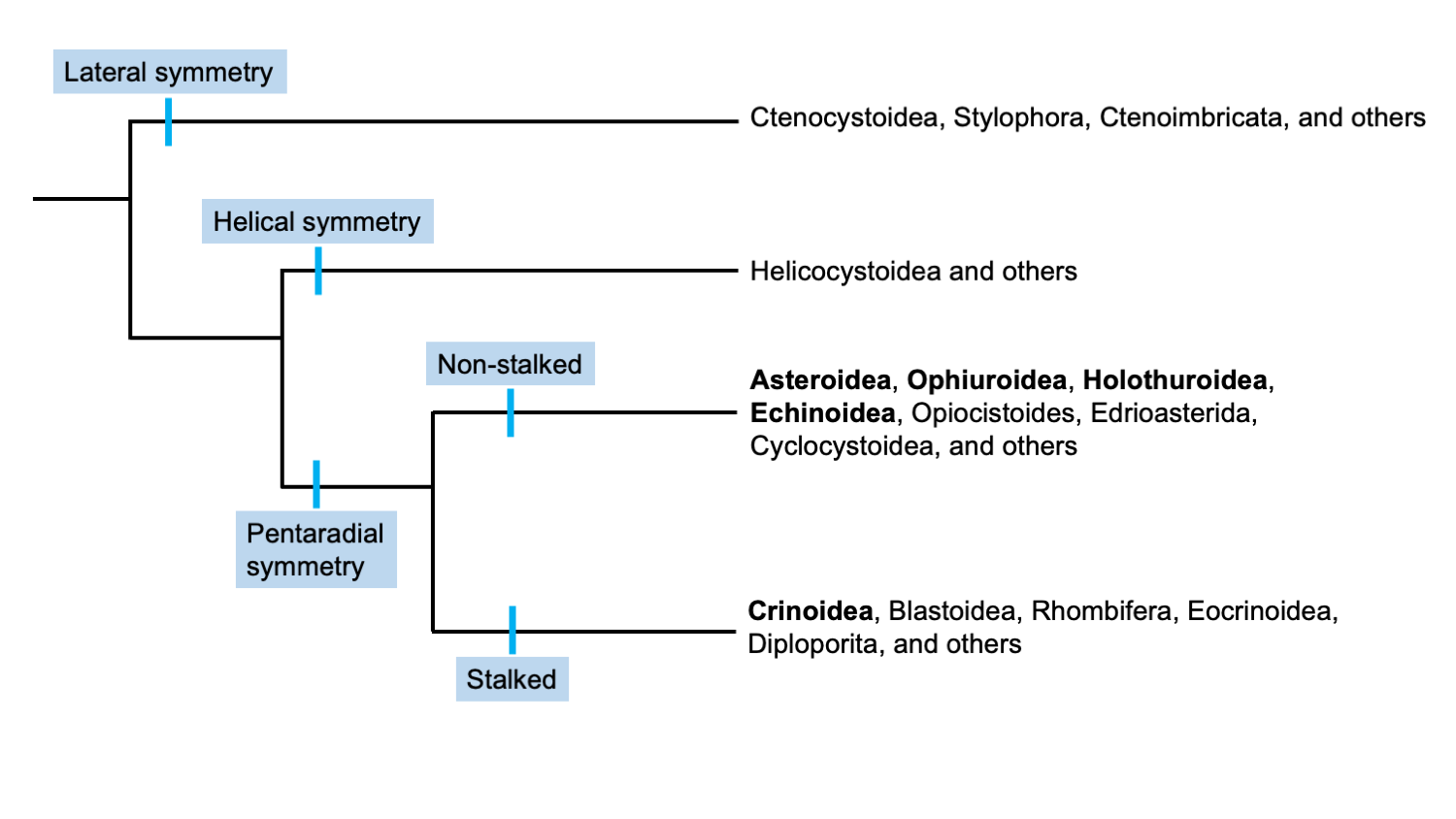 ---
---
Acknowledgments
We thank Bill Ausich, Jen Bauer, and Sarah Sheffield for providing feedback on earlier versions of this chapter to improve its quality.
References and further reading:
Boardman, R. S., A. H. Cheetham, and A. J. Rowell. 1987. Fossil Invertebrates. Blackwell Scientific Publications. 713 pp.
Deline, B., J. R. Thompson, N. S. Smith, S. Zamora, I. A. Rahman, S. L. Sheffield, W. I. Ausich, T. W. Kammer, and C. D. Sumrall. 2020. Evolution and Development at the Origin of a Phylum. Current Biology, 30: 1672-1679.
Nichols, D., 1967. Echinoderms. Hutchinson University Library, London.
Reich, A., C. Dunn, K. Akasaka, G. Wessel. 2015. Phylogenomic Analyses of Echinodermata Support the Sister Groups of Asterozoa and Echinozoa. PLoSONE, 10: e0119627.
Smith, A. B., S. Zamora, and J. J. Alvaro. 2013. The oldest echinoderm faunas from Gondwana show that echinoderm body plan diversification was rapid. Nature Communications, 4: 1-7.
Telford, M. J., C. J. Lowe, C. B. Cameron, O. Ortega-Martinez, J. Aronowicz, P. Oliveri, and R. R. Copley. 2014. Phylogenomic analysis of echinoderm class relationships supports Asterozoa. Proceedings of the Royal Society B: Biological Sciences, 281: 20140479.
Wright, D. F., W. I. Ausich, S. R. Cole, M. E. Peter, and E. C. Rhenberg. 2017. Phylogenetic taxonomy and classification of the Crinoidea (Echinodermata). Journal of Paleontology, 91: 829-846.
Zamora, S., B. Deline, J. J. Álvaro, and I. A. Rahman. 2017. The Cambrian Substrate Revolution and the early evolution of attachment in suspension-feeding echinoderms. Earth-Science Reviews, 171: 478-491.
Usage
Unless otherwise indicated, the written and visual content on this page is licensed under a Creative Commons Attribution-NonCommercial-ShareAlike 4.0 International License. This page was written by Jaleigh Q. Pier and Jansen Smith. See captions of individual images for attributions. See original source material for licenses associated with video and/or 3D model content.